The major species and habitats of the Project Wetlands Work Wonders!
2012-07-06 22:54:23 | author:: Jacek Karczewki
The project area (Norther Polder within the National Park) is located in the area included in the Natura 2000 network (PLC080001) and includes the Important Bird Area and Habitats within the same range.

Found here are numerous species of birds listed in Annex I of the Birds Directive (Directive 79/409/EEC) and the Polish Red Book.
Endangered and rare species of birds, which the project is dedicated to:
The list of species together with the observations from monitoring in 2008-2009 which are marked as follows:
p – breeding pairs
p? – uncertain breeding pairs
m – courtship display, including calling males
i - individuals migrating
iz - wintering individuals

Bittern Botaurus stellaris 2p
Black Stork Ciconia nigra 1p
White Stork Ciconia ciconia 7p 40i
Marsh Harrier Circus aeruginosus 3p
Montague's Harrier Circus pygargus 1p
Spotted crake Porzana Porzana 3p
Zielonka Porzana parva 1p?


Corncrake Crex crex 80m
Crane Grus grus 8p 2450i
Great snipe Gallinago media three males displaying in the Norther Polder outside the National Park
xBlack Tern Chlidonias niger 17p
Wigeon Anas penelope 104i
Gadwall Anas strepera 1p 54i

Garganey Anas querquedula 48P 3i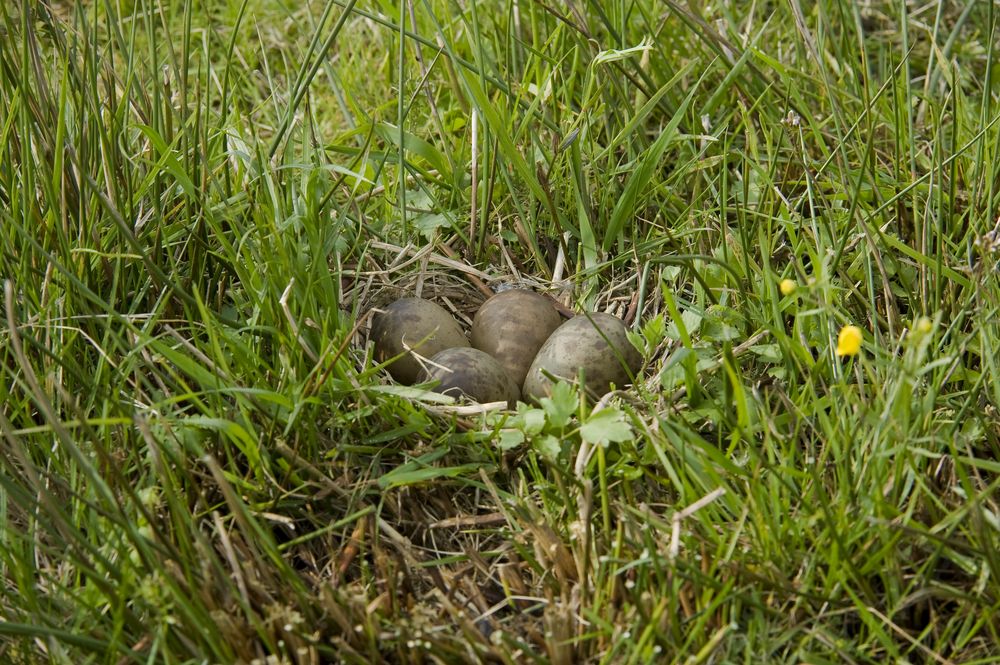 Teal Anas crecca 14p? 168i
Shoveler Anas clypeata
Water Rail Rallus aquaticus
Moorhen Gallinula chloropus
Lapwing Vanellus vanellus 100i 11p
Common snipe Gallinago Gallinago 10p
Curlew Numenius arquata 105i
Redshank Tringa totanus 1p
Black-tailed Godwit Limosa limosa?
Endangered and rare species of birds that are not the main objective of the project, but for which the project will have indirect (supportive) impact:
Listed in Annex I of the Birds Directive:
Whooper Swan Cygnus cygnus 2172i 136iz
Red kite Milvus Milvus 2p
White-tailed Eagle Haliaeetus albicilla 19i
Hen Harrier Circus cyaneus 2i
Osprey Pandion haliaetus 1-2i
Golden Plover Pluvialis apricaria 300i

Ruff Philomachus pugnax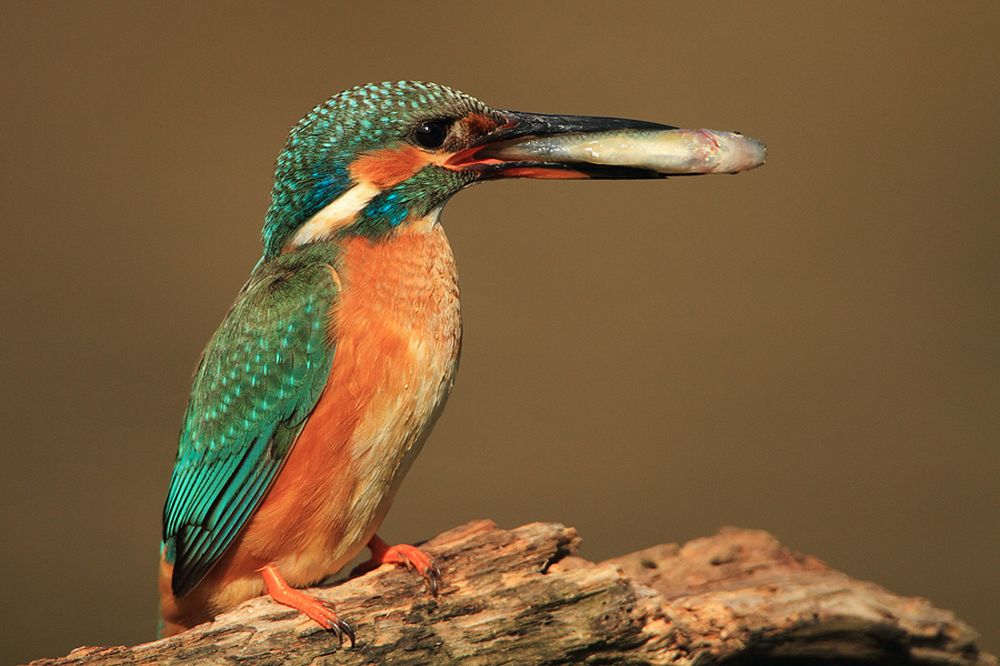 Whimbrel Numenius tenuirostris 5i
Kingfisher Alcedo atthis 1p
Tawny Pipit Anthus campestris 1p?
Bluethroat Luscinia svecica 1p?
Barred Warbler Sylvia nisoria 10p
Red-backed Shrike Lanius collurio 30p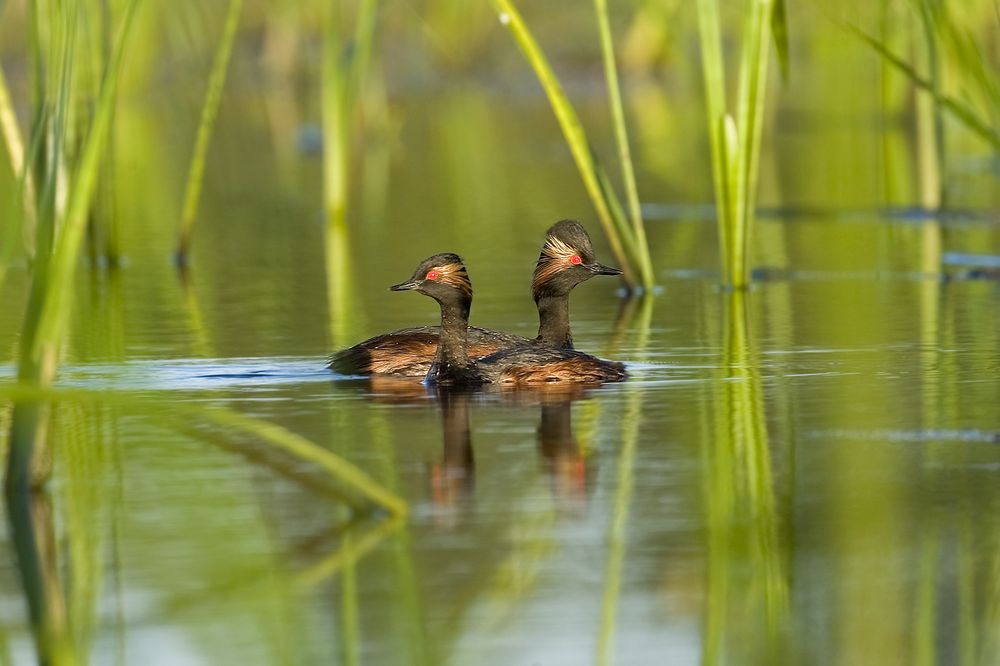 Birds not listed in Annex I of Birds Directive:
Red-necked Grebe Podiceps grisegena 5p 13i
Great Crested Grebe Podiceps cristatus 8p
Little Grebe Tachybaptus ruficollis 10i 1p
Greylag Anser anser 1p
Shelduck Tadorna Tadorna 2i
Mallard Anas platyrhynchos 1286i 52P

Pintail Anas acuta 80i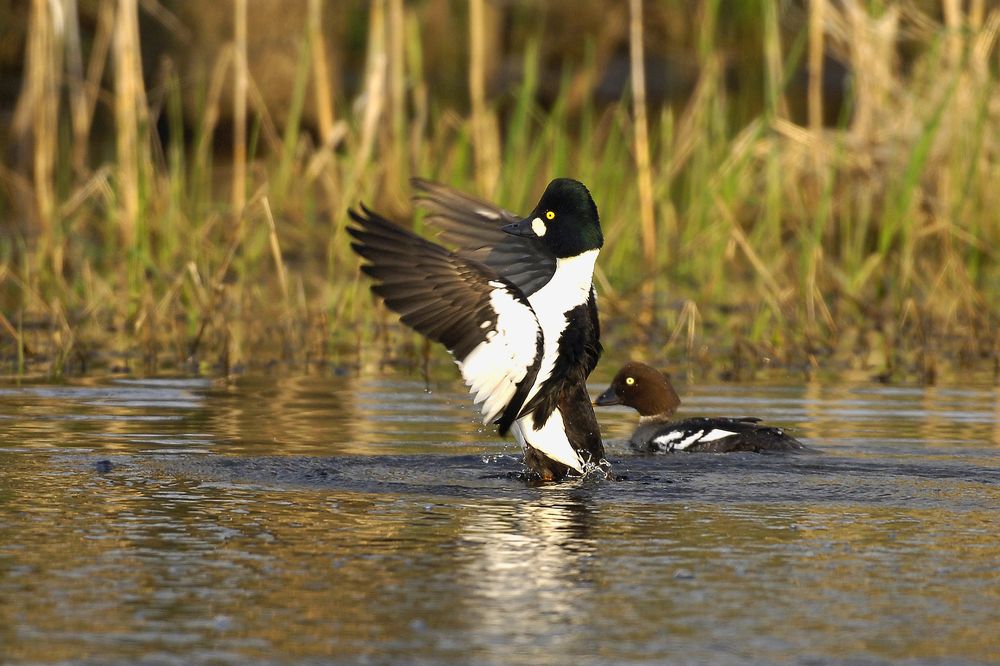 Pochard Aythya ferina 578i
Tufted Duck Aythya fuligula 1490i
Ferruginous Duck Aythya nyroca 2i
Common Goldeneye Bucephala clangula 313i
Goosander Mergus merganser 2p? 89i
Smew Mergus albellus 36i
Mute Swan Cygnus olor 157i 5p

Quail Coturnix coturnix 15m
Coot Fulica atra 1911i 64p
Woodcock Scolopax rusticola 1p?
White-winged Tern Chlidonias leucopterus 15p
Ruff Panurus biarmicus 1p?
Great Grey Shrike Lanius excubior 4p

On the north-western border of the Project area there is an old system of fortifications, which is a wintering place for a large colony of bats (up to 500 individuals). Moreover, this is an area of ??numerous occurrence of beaver and otter, and fire-bellied toad.

A well-developed network of water favours the occurrence of large fish.

Among the endangered species here can be found:
Brook lamprey Lampetra planeri
River lamprey Lampetra fluviatilis
Atlantic salmon Salmo salar
White-finned Gudgeon Whitetip albipinnatus
Asp Aspius aspius
Bitterling Rhodeus sericeus
European weatherfish Misgurnus fossilis
Spined loach Cobitis taenia
Bullhead Cottus gobio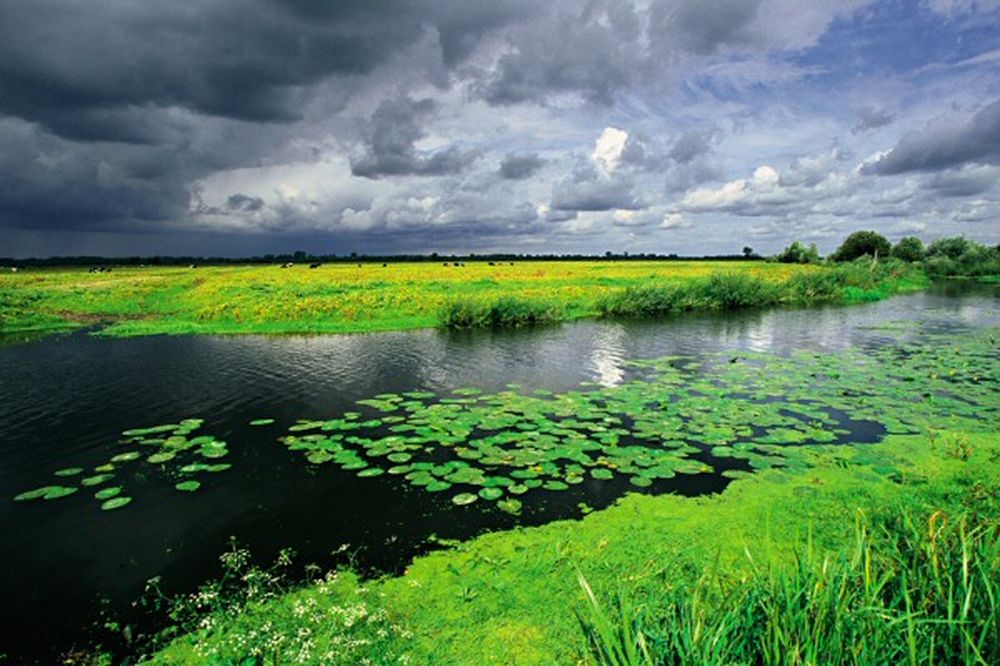 The project area covers part of the Warta river floodplain terraces at its mouth to the Oder, with numerous branches of rivers, backwaters and canals. In these areas dominate periodically flooded meadows and pastures, reeds, willow thickets, riparian willow and alder. The highest water levels usually occur in March or April. There are also strong fluctuations in water levels between early spring and late autumn. The project area is dominated by extensive meadows.
The most threatened habitats of this area include:
tall riverside Convolvuletalia sepium, riparian willow, poplar, alder and ash Fraxinum Alnetum and oxbow
lakes, natural eutrophic lakes with the communities of Nympheion, Potamion.

These habitats are listed in the list of most endangered (Habitats Directive). Actions within the project will have a direct impact on these habitats. The territorial scope of the project will cover 100% of these habitats within the National Park. Indirectly, however, the project will also positively influence the habitat outside the park.